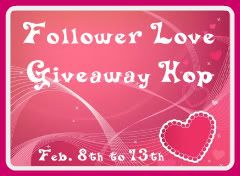 I am so excited to be taking part in this giveaway hop. Simply fill out the form below with your name and e-mail address. Then scroll down a little farther and hop on along.
I want to first say thank you for coming by Beck's Book Picks. I love blogging and I love hearing from my readers. Please check my side bar for more giveaways that I currently have going on.
Up for grabs are two copies of To Tempt A Rake by Cara Elliott.
This is a very exciting read and I know that other will enjoy it. Here is a quick blurb about it:
Kate Woodbridge has spent most of her life sailing to exotic ports around the globe, acquiring an expertise in botany, along with a few less ladylike skills. So when a deathbed promise to her parents brings her to London to seek reconciliation with her grandfather, the imperious Duke of Cluyne, she feels like a fish out of water. Her outspoken views and fiery temper tend to set off sparks in Society-especially with the rakish Conte of Como.

A devil-may-care rogue, Marco finds the alluring and mysterious Kate a tempting target for his flirtations. But when murder strikes at the duke's country house party he begins to suspect that she's hiding a dark secret. He has his own clandestine reasons for offering to help her prove her innocence . . . And so begins a journey of dangerous deception that leads from England to the glittering ballrooms of Vienna, where Marco and Kate must duel with a deadly villain . . . and their own explosive attraction.
So, fill out the form below and then continue hopping. Thank you so much for being a part of Beck's Book Picks.